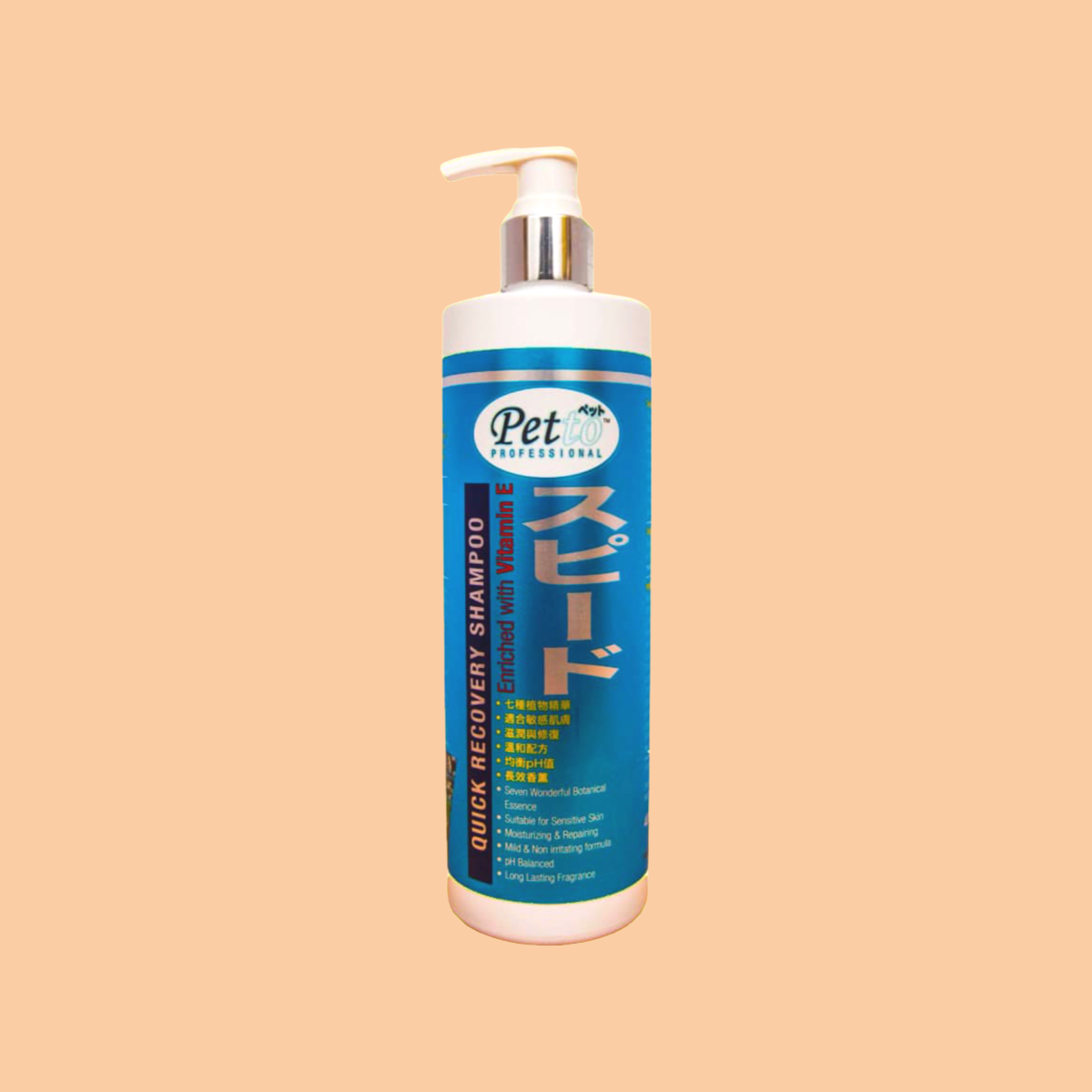 Petto Quick Recovery Shampoo 400ml

Seven Powerful Botanical Essences that hydrate and promote healthy shiny skin and coat for your pampered little pets.
Features:
-Helps to heal dry and itchy skin

-Antibacterial and anti-fungal

-Removes scales and crusty skin Lathers well and rinses easily
-Leaves a long lasting pleasant scent

-Enriched with Vitamin E & B5

-To cure common nuisance diseases of pet's furry skin.

-This pH balance formula is mild and non irritating.

-It contains seven powerful herbal extracts that nourish, heal and instantly help to relieve your pet's itchy skin.

-It is soap-free shampoo that moisturizes normal, sensitive or dry skin. It can for: Cats & dogs.
---