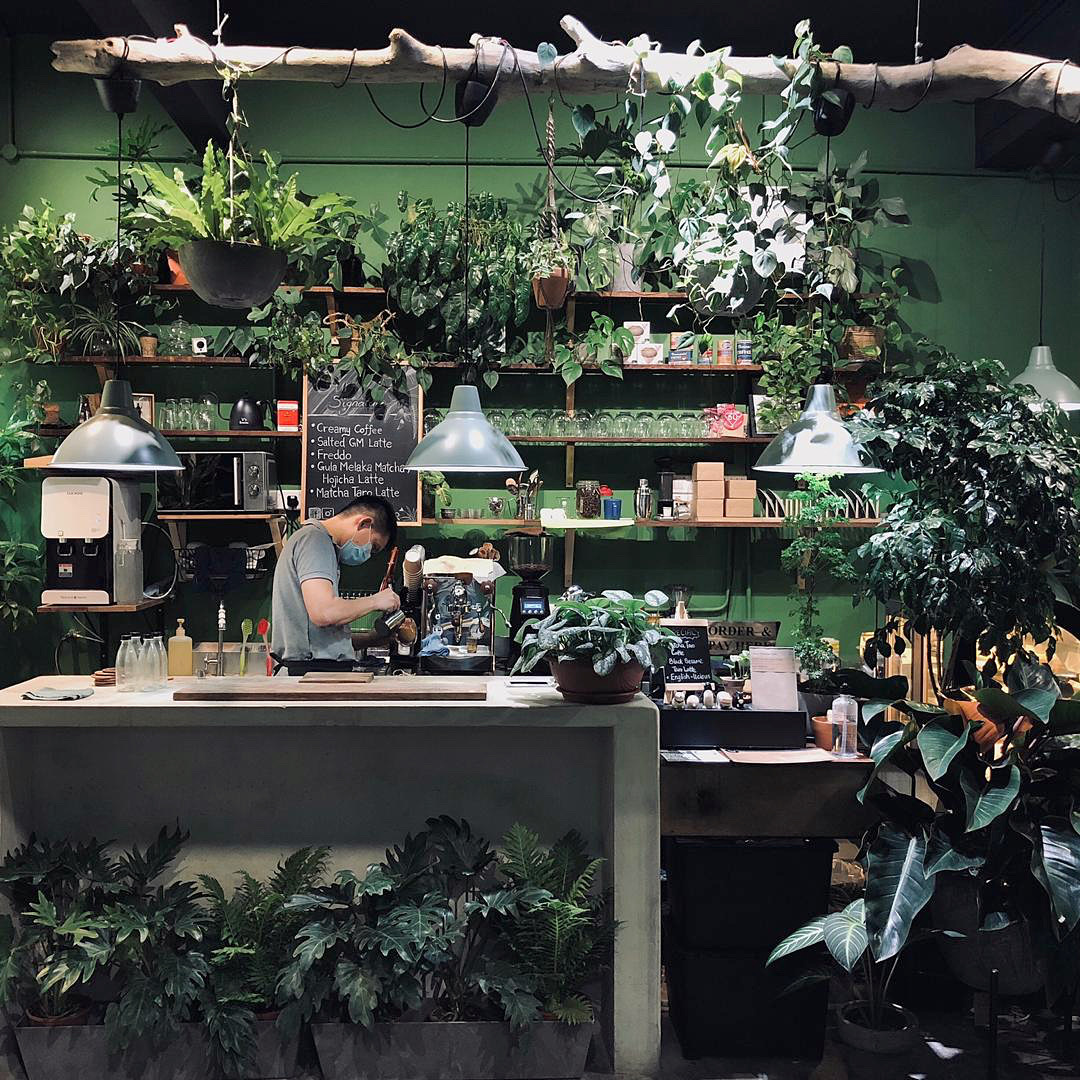 Past the rich green hues of leafy foliage and entrails that envelope the nursery...is an equally plant-filled cafe - Sipping Corner.
Guests can appreciate delectable artisanal coffee and cakes, all while being nested in an intimate, lush and green space. Imagine yourself and a friend, seated at a cosy plant sanctuary, the smell of java in the air and a barista shaking up an espresso order.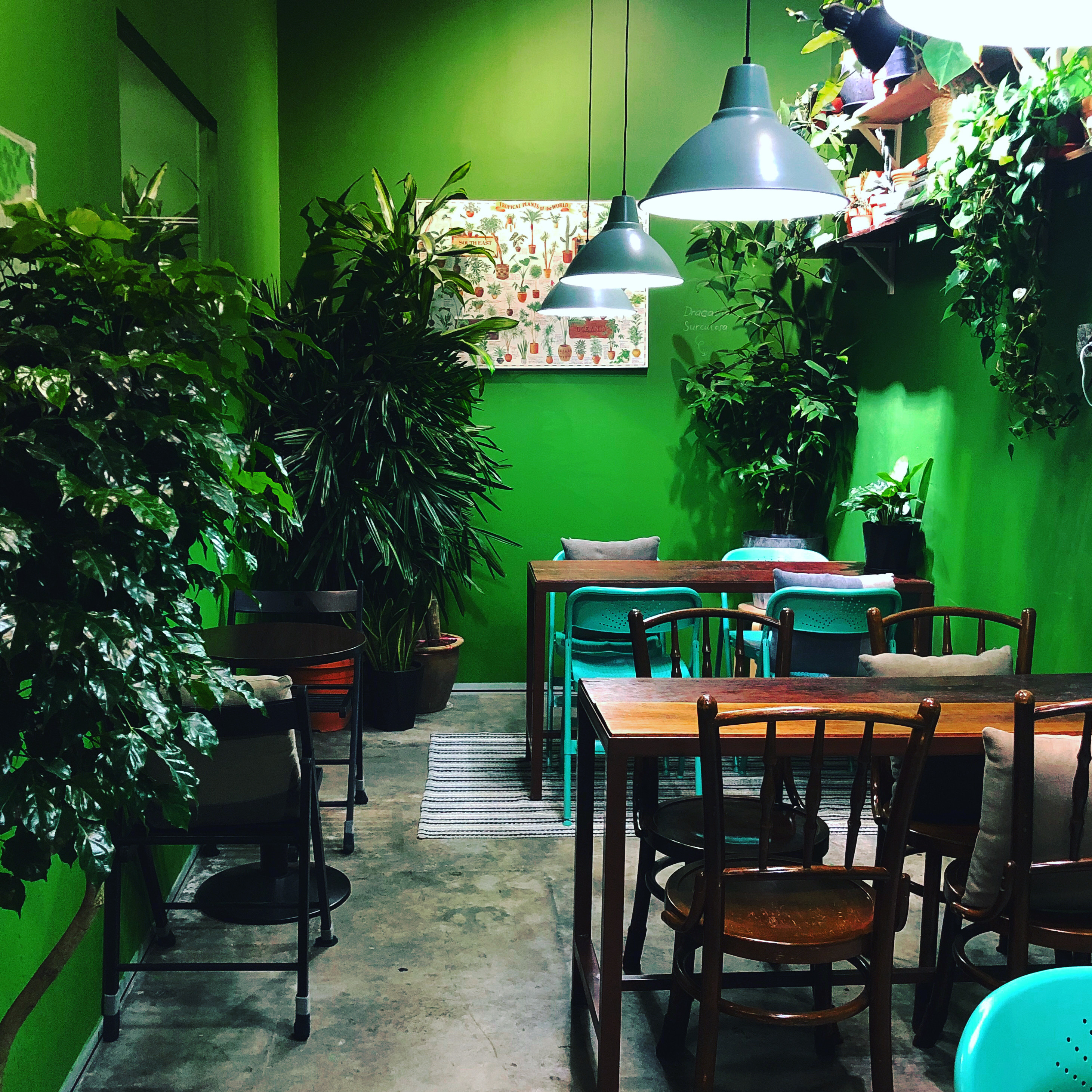 The space at Sipping Corner invites rumination and introspection, a leafy, oxygen-filled hub to be in the moment with a pal, deep immersion into a good book, even a space to daydream in peace.
Tranquil, good coffee, tasty cakes and a feel-good, plant-abundant space are what we are all about.
At Sipping Corner and the rest of our establishment, we are proud of our roots. We pride ourselves on working with local and seasonal products whenever possible.
It is no wonder that our best-seller beverage is a mixture of the humble gula melaka, paired with its world-famous Japanese counterpart, creating the Gula Melaka Matcha Latte. Our seasonal mandarin-orange glazed cakes and visually-stunning taro cakes are a hit.
There is no Wifi provided, as this isn't the place to be tapping onto a keyboard furiously, eyebrows furrowed...rather - it is a space to be away from all that.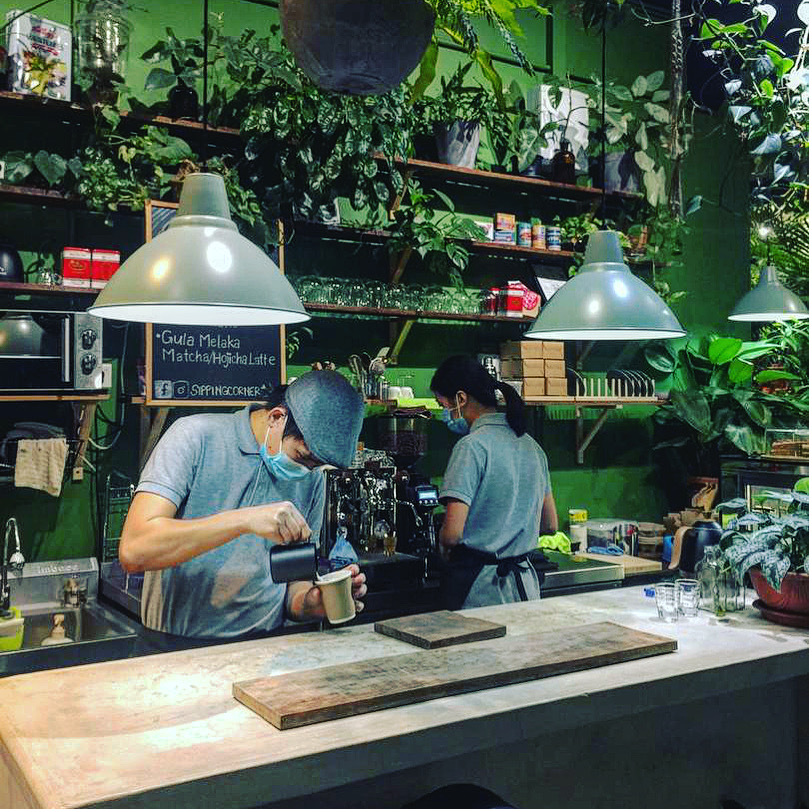 Come and feel for yourselves the mood-boosting, stress-reducing, and air-enhancing affects our indoor plants have on our wellbeing. Paired with our delicious coffee and cakes, at Sipping Corner.