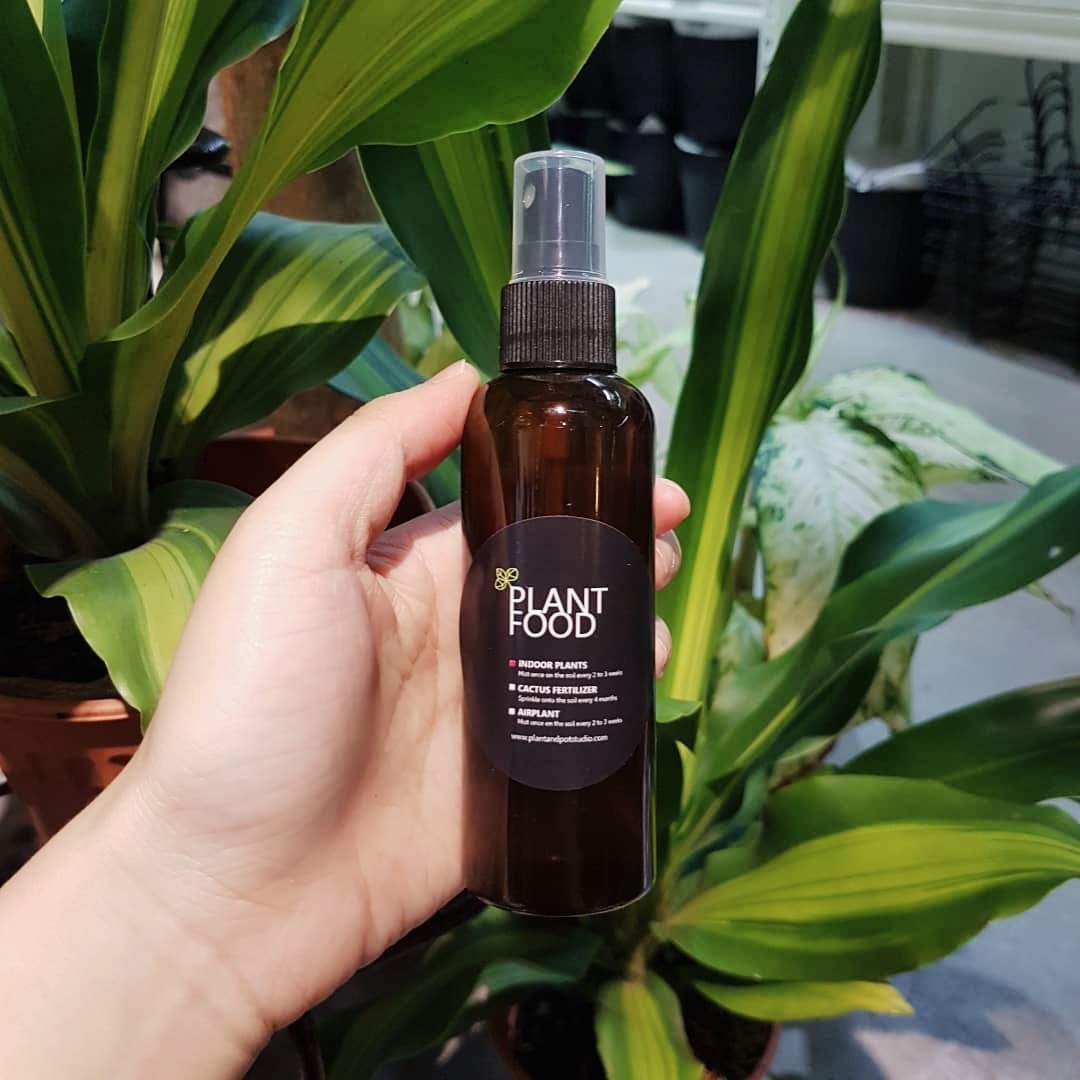 Indoor Plant Food
Our best seller , plant food for indoor plant.
1. Spray 2-3 sprays onto the soil surface before watering .
2. Repeat every 3 weeks to have the best result.
Only for foliage plants, not suitable for Air Plant ,Cactus & Succulents.
*Does not encourage blooming.
Size : 100ml
—- MUST READ BEFORE PURCHASE ——
ONLINE PURCHASE IS NOT FOR FUSSY BUYER. For perfectionist , you can walk in to any of our outlet to choose the plant /pot/ product that fit your requirement 😊
1. Product Selection for Your Purchase
Please note that plants are unique, there are no two plants that look alike. However, we will select the best, healthiest and most aesthetically-pleasing plant for every purchase. Plants shown in photos are for species-reference only and does not represent the actual plant unless stated otherwise in the product description. Each plant come with grower pot. Grower pot is a plastic made pot that our farm used to grow this plant.
The pot that come together with plant not necessary to be new and sometimes might have stain or discoloration. If you need a nice pot, kindly purchase from our pot category.
As for pottery and ceramic products, we would priorities products of with flawless finishes, to our best capacity for your purchase. Our staff will pack your delivery with the utmost attention to prevent any damages during the delivery.
1.1 Repotting Service
If you need help to re-pot your purchase here, kindly add Indoor Soil into your shopping cart and please Leave a Remark during check out for repotting and for which plant to repot for which pot.
(Re-potting service is only available within Klang Valley)
For pot diameter 15cm and below - Please add 1 x Indoor Soil per pot
For pot diameter above 15cm - Please add 2 x Indoor Soil per pot
Please choose a pot with a diameter equal or slightly bigger than the plant of your choice.
2. Coffee & Cakes Purchase
The Coffee & Cakes delivery is only available for the Klang Valley area.

3.Delivery Schedule
3.1 Klang Valley Area (Personal Dispatch)
Orders received by 12pm : Next 1-2days delivery
Orders received after 12pm : Delivery within 2-3 days *
Please note that deliveries might be delayed due to current Movement Control Order restrictions, but we will try our best to deliver the items to you as soon as possible.
Please put a remark if you have specific request at the remark field upon check out.
3.2 Other States
All shipments to other states are liable at your own risk, but we will do our part to pack your items properly to prevent damages. Plant & Pot Studio is not liable and shall not be held accountable for loss of parcels or items being damaged during transit for all shipments via courier services.
Delivery to other states via courier shall take place on every Monday. Except for public holidays that fall on Monday.
For orders received by 12 pm on Sunday, the items will be sent for shipping the next day.
For orders received after 12 pm on Sunday, the items will be sent for shipping on the next Monday.
3.3 Receiver Information
Kindly provide correct information for delivery purposes. Our Delivery will be arranged according to the information provided by customer. Please note that the cost for making wrong delivery trip or any additional cost incur due to customer error will be at customer's cost.
You are agreed to the terms & conditions stated once you made your payment here.
---